Your "

Downtown Living Experience

" with

Gaëtan

Kill, not just another Vancouver Real Estate Agent

in Town.

Hi, my name is

Gaëtan

Kill.
Whether it is your first time looking into Vancouver Real Estate, or if you are an experienced seasonal investor, the stresses involved with Vancouver Realty cannot be further from the truth.
Purchasing a piece of Real Estate in Vancouver can be a taxing experience just because Vancouver is an expensive city and Vancouver Real Estate can be pricey.

This is where I come in.

There are over 10, 000 realtors currently engaged in Vancouver Realty. The choice to employ any of the 10, 000 Realtors to find you the perfect Vancouver home is solely yours.

The question you must first ask yourself is: can they provide me with...

What strikes other Realtors as purely a business is also a burning passion for me.
In 2006, I graduated with a Master's Degree in Real Estate and began my career as a bright-eyed Parisian Realtor in France. 7 years later, today, I can safely say that nothing has and will ever change. Working in Vancouver Realty these past 2 years has kept me dedicated and fully in love with the field.
A charming, devoted and diligent Vancouver Realtor in the haystack -- that is me!

My clients -- that means you! -- are always at the top of my priorities list. One cannot uphold integrity without total honesty, which also happens to be my specialty. Instead of assuming the wonders of the "Downtown Living Experience", I put myself in the home buyers' seat and actually live the "Downtown Living Experience". In other words, I practice what I preach!

Once you have bestowed upon me your valuable contact information, I will tuck it away safely and use it wisely. You can count on me to remember that I work for you! That entails honest and relevant feedback, absolute confidentiality and my complete attention to your needs!

By now, you are probably wondering about the sound of my voice. As your needs are always at the top of my priorities, here is my phone number: 778 848 1349. I promise I will be on the other end, waiting to have a chat with you.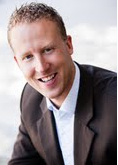 Gaëtan Kill, Your Vancouver Realtor®
Speaks English, French
Cell: 778-848-1349
Office: 604-689-8206
Fax: 604-689-8206
Email: gkill@dexterrealty.com


Visit my second website
www.mydowntownvancouvercondo.ca
to search all
Vancouver condos for sale
in Downtown Vancouver, Yaletown, Coal Harbour, West End and Gastown.